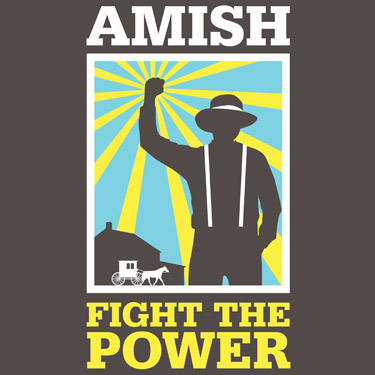 Survive? They're thriving.
Via Jesse Bering's excellent book, Why Is the Penis Shaped Like That?: And Other Reflections on Being Human:
What you may not know is that the Amish population has been swelling since the sect's arrival in the New World. With growth rates hovering between 4 and 6 percent per year, their numbers double every twenty years or so. In 2008 they numbered 231,000; the year before, it was 218,000. Having children is a heavenly blessing, but it's also an official duty. With an average of six to eight children born to each Amish woman, and with 80 percent of those returning to the group after their Rumspringa, this extraordinary growth rate is easy to understand. What's especially ironic, Blume points out, is that the Amish's original country of origin, Germany, has been succumbing to sharp population declines for decades: "The closing of churches has been followed by that of playgrounds, kindergartens, schools and whole settlements." At least in sheer numbers, then, it seems that the Amish— long ridiculed by their European countrymen as the "dumb Germans" who wouldn't give up their silly archaic beliefs— are having the last laugh.
And they're happier than you are.
Join 25K+ readers. Get a free weekly update via email here.
Related posts:
Are arranged marriages better?
What can we all learn from religion — whether we believe or not?
How can the slumdwellers, prostitutes and homeless people of the poorest place on Earth be happy?