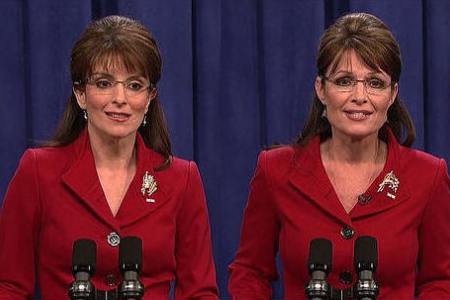 Tina Fey changed attitudes with her Palin imitation:
Using panel data of young adults, we find evidence that exposure to Tina Fey's impersonation of Sarah Palin's performance in the 2008 vice-presidential debate on Saturday Night Live is associated with changes in attitudes toward her selection as VP candidate and presidential vote intentions. These effects are most pronounced among self-identified Independents and Republicans.
Source: "The Fey Effect, Young Adults, Political Humor, and Perceptions of Sarah Palin in the 2008 Presidential Election Campaign" from Public Opinion Quarterly
Join 25K+ readers. Get a free weekly update via email here.
Related posts:
Can you tell a conservative from a liberal by looking at their bedrooms?
Are you left wing — or do you just think you are?