Order my new book by 5/16 for exclusive bonuses. Click here.
Ask them: "Do you like the taste of beer?"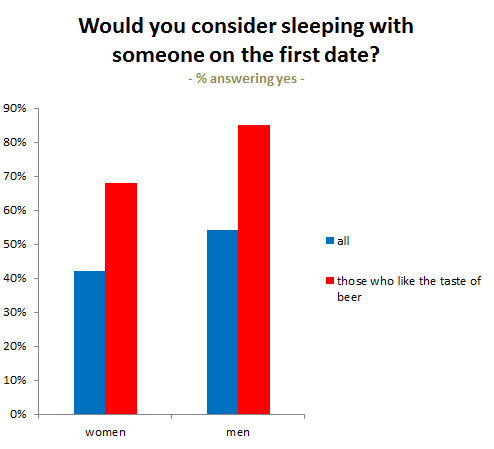 Via OkCupid:
Among all our casual topics, whether someone likes the taste of beer is the single best predictor of if he or she has sex on the first date… No matter their gender or orientation, beer-lovers are 60% more likely to be okay with sleeping with someone they've just met. Sadly, this is the only question with a meaningful correlation for women.
Join over 190,000 readers. Get a free weekly update via email here.
Related posts:
How To Stop Being Lazy And Get More Done – 5 Expert Tips
How To Get People To Like You: 7 Ways From An FBI Behavior Expert
New Harvard Research Reveals A Fun Way To Be More Successful
Over 500,000 people have subscribed to my newsletter. Join now and get the beginning of my new book free:
I want to subscribe!