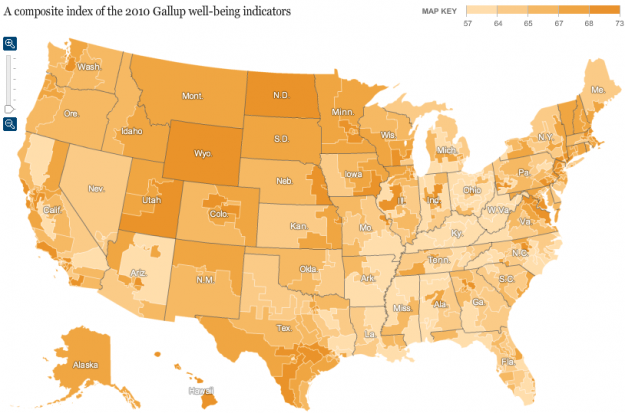 It's Gallup data compiled by the New York Times. Hat tip to the amazing Flowing Data. If you like this, you should also check out Flowing Data's book Visualize This: The FlowingData Guide to Design, Visualization, and Statistics.
Join 25K+ readers. Get a free weekly update via email here.
Related posts:
At what annual salary does money stop making us happier?
How to make yourself happier in just a few seconds